Powerful…Sacred…Scientific…
This Technology Will Change Your Life.
I am so excited to share this with you!
This is customized
cutting-edge new technology

that is literally Music to your Cells!

It's called Tru-Resonance Pro V.4.1.0 and it's the best I have ever seen in my 23 years in the health industry as a Naturopathic Doctor and Master Nutritionist. With frequencies alone – we can ease chronic pain, headaches, stress, fatigue, the "blues" and so much more.
Imagine being able to…
… Renew Your Cells
… Balance Your Chakras

… Sleep More Soundly

… Chase away the "Blues"

… Accelerate breakdown of fat cells and Lose Weight
… Energize Whenever You Need It
… Ease Pain and Stress NATURALLY with Harmonic Tones
… and more!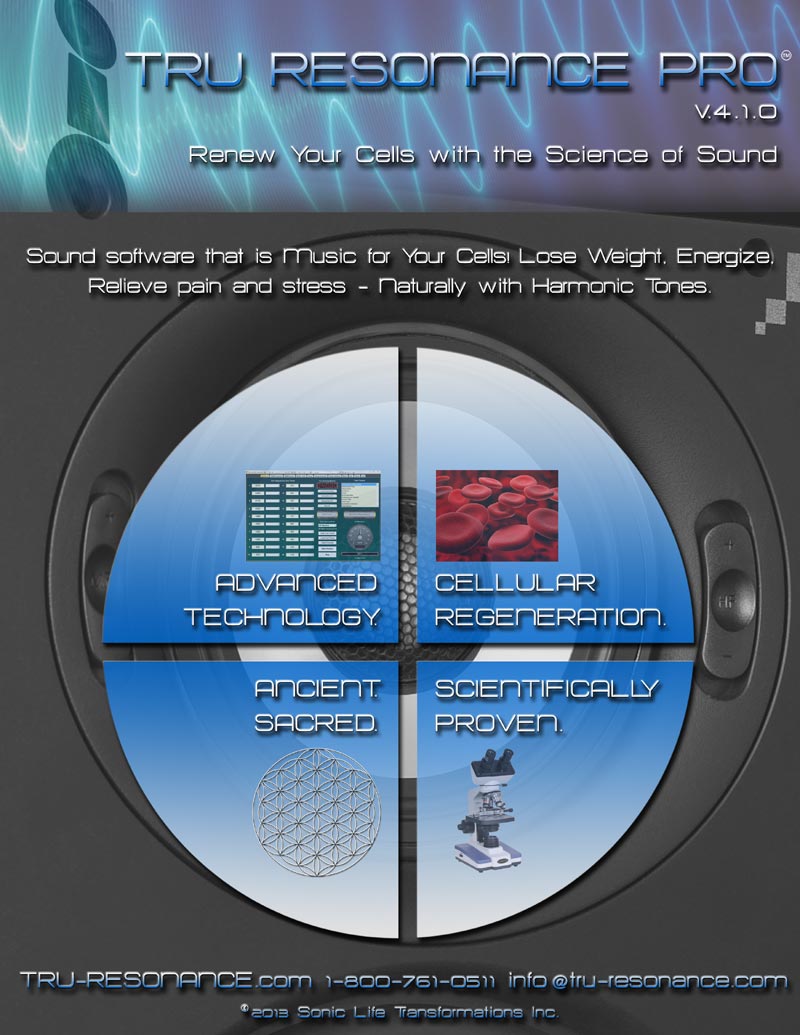 I know you'll be amazed at this

powerful new technology

, and you'll be among


the very first anywhere to have it.
You will receive Free
1 hour phone consultation
with me or my VP.
Yes, that's right. We will personally walk you through the software functionality and answer all of your questions, and coach you on the best ways to align yourself with ancient harmonic tones. In fact, I stand behind it with a no-hassle 30 money-back guarantee. That's how confident I am that you'll LOVE this!
Is that fair?
Remember, you will get the 1 Free hour of coaching,

so…
… and start using these amazing frequencies today!
---